Workforce Planning & Organizational Design Software for Responsible Growth
Supercharge your workforce planning & organizational design with data driven insights. Build and visualize an efficient organization aligned to your business goals.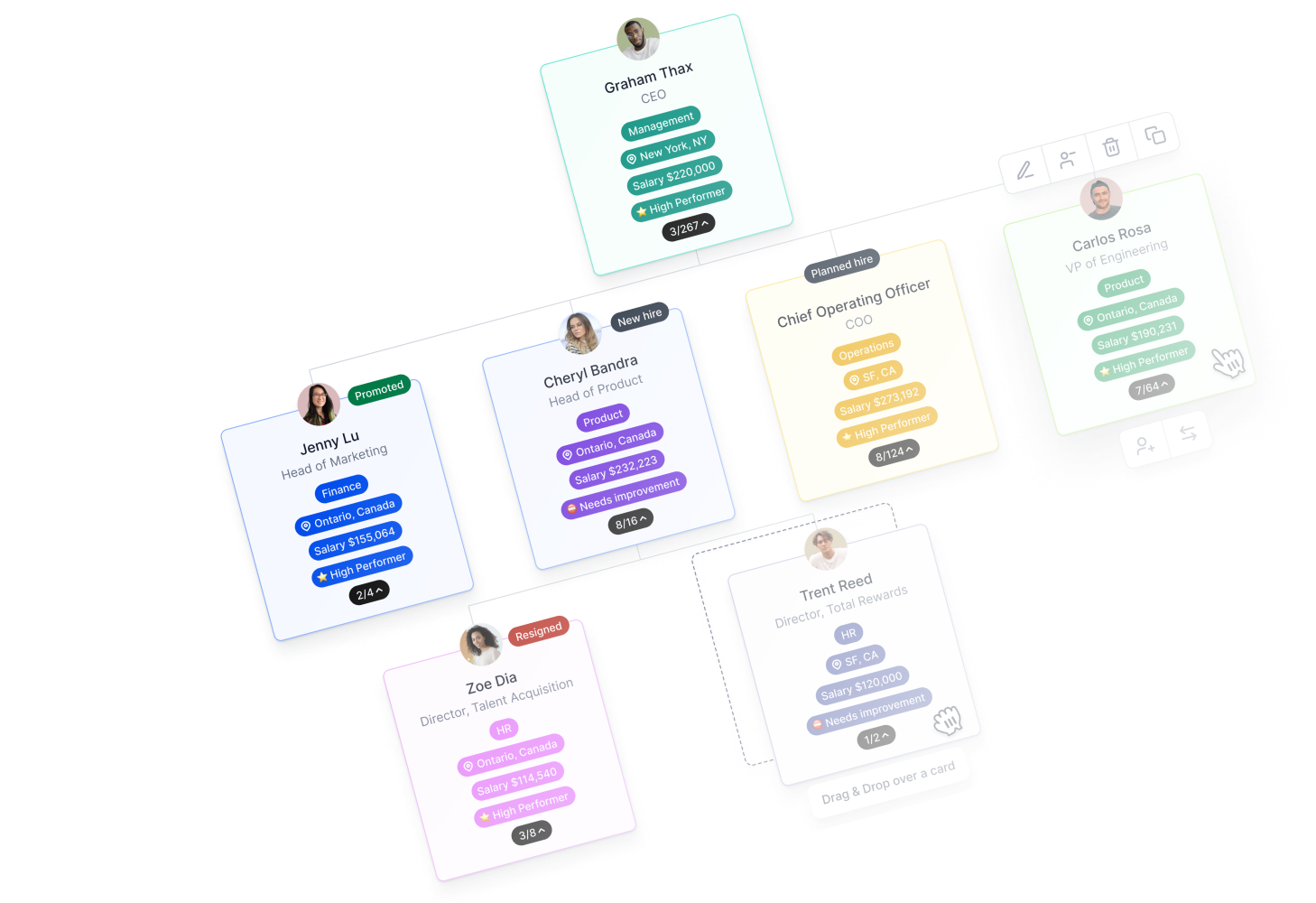 Organizational design
Explore our comprehensive guide on optimizing organizational charts for mergers & acquisitions. Learn strategic M&A integration, talent mapping.