Workforce Planning & Organizational Design Software for Responsible Growth
Supercharge your workforce planning & organizational design with data driven insights. Build and visualize an efficient organization aligned to your business goals.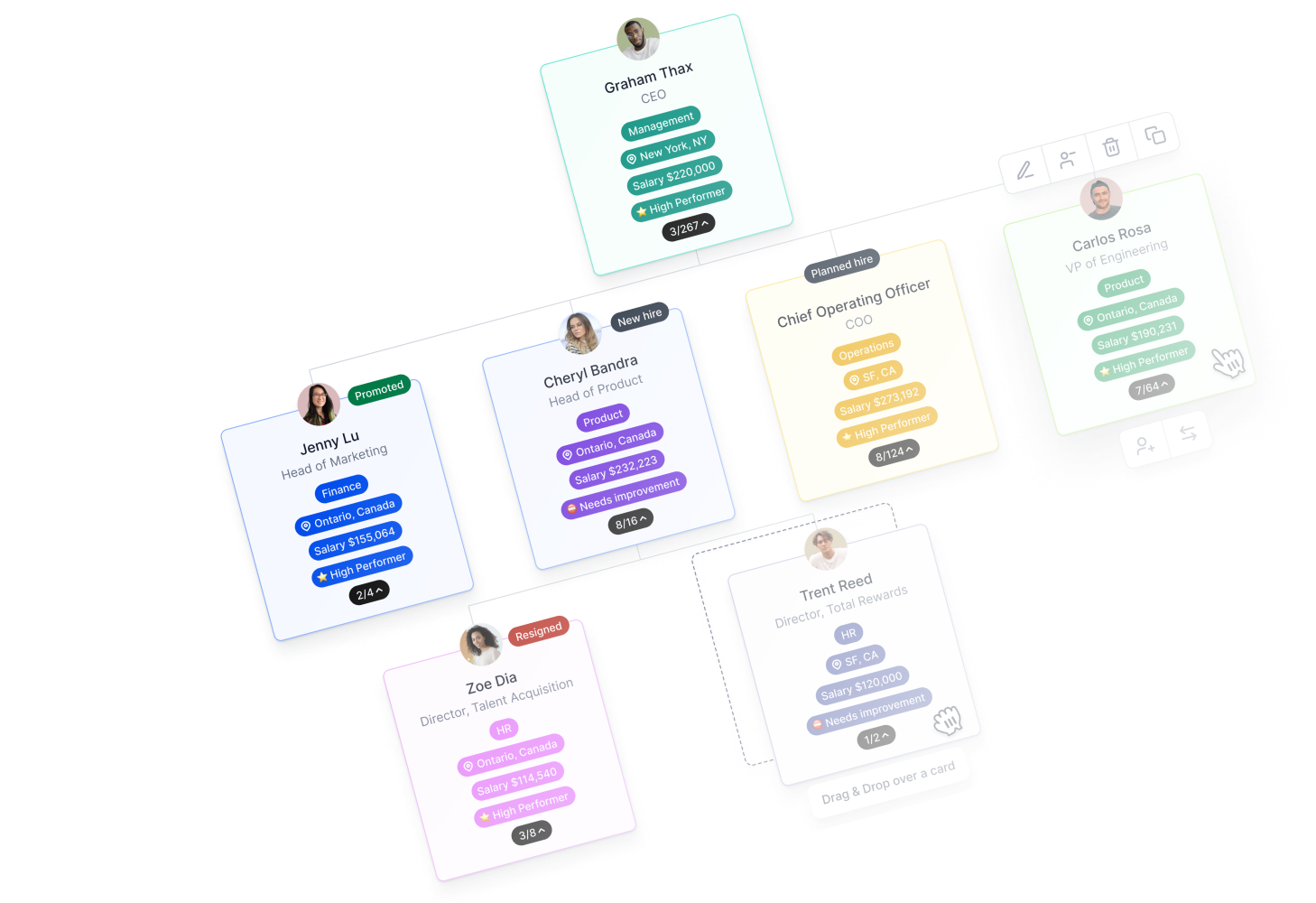 Organizational design
Master reorg with our guide on organizational restructuring, HR leadership, and innovative organizational design for successful company...